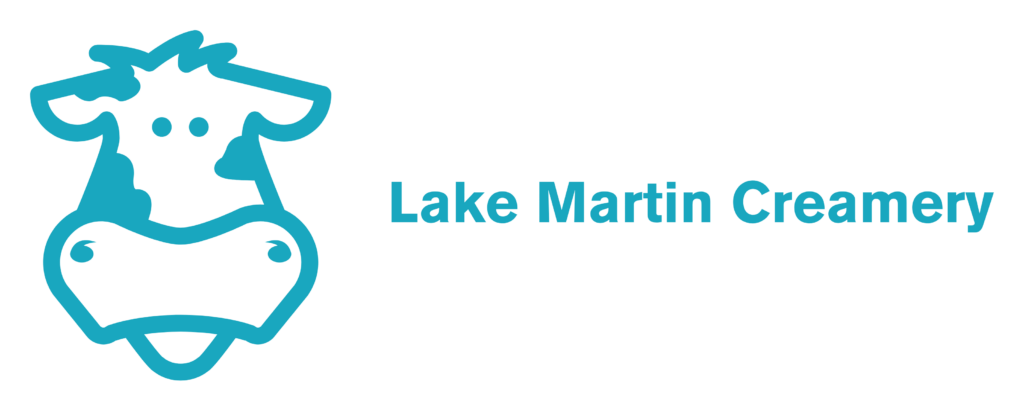 Lake Martin Creamery is open from 11 am until 5 pm on Monday and Thursday. We're Closed on Tuesday and Wednesday. We're open 11 am until 7 pm, Friday, and Saturday. We're open, after church, on Sunday from 1 pm until 5 pm. We offer sweet treats including Premium Frozen Custard, Hawaiian Shave Ice, Frozen Custard Ice Cream Cakes, Dipped Cones, Hot Dogs, Chili Dogs, Soup (during the cold months), and more. We're located at the corner of County Rd 34 and Hwy 49 in Dadeville, Alabama (8212 County Rd 34 near Dadeville, AL). For the most up-to-date information on what's happening at The Creamery, follow us on Facebook and Instagram.
Check out Our Menu or come by the shop to see what we're all about.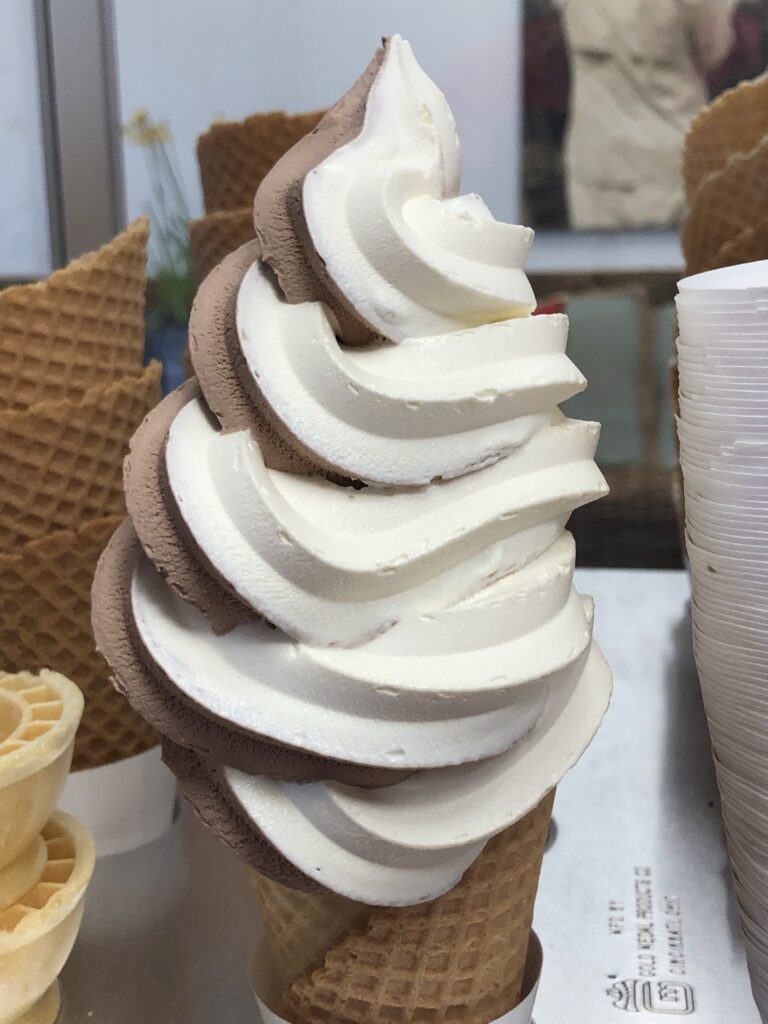 What's Frozen Custard?
So, you've probably heard of ice cream and frozen yogurt, but frozen custard?? The first time I heard about frozen custard was at a family reunion in St. Louis. Everyone was sooo excited because we were getting frozen custard from some amazing place that I'd never heard of. I wasn't impressed. In fact, I was thinking, "Frozen custard??? Ewww, I think not." Then they brought out these cups of stuff that looked like ice cream. Ok, that's not what I pictured in my mind (you don't want to know what I pictured in my mind). It wasn't scary and I wasn't paying for it, so I decided to have a taste. Cue the chorus of angelic hosts. BAM!! I was sold, and I understood why everyone was so excited. (If you're nerdy like me click HERE for a more detailed explanation.) The difference between ice cream and frozen custard basically boils down to three things – EGG YOLKS, BUTTERFAT, and AIR. Let's start with AIR. Ice cream (especially most soft serve) has air whipped into it to make it light and fluffy, but it can give the product a more icy texture. Frozen custard doesn't have much air whipped into it so it's more dense (in a good way) and very smooth. That leads us to the egg yolks and butterfat. These two ingredients are also critical to, not only the rich taste of frozen custard, but how smooth it is. Ice cream has some butterfat, but it doesn't have egg yolks. So, the frozen custard magic happens when you combine the egg yolks, increase the butterfat, and then decrease the amount of air whipped into everything. The result is a rich, silky, smooth frozen dessert with an amazing mouthfeel. In fact, if you're not a Food Network nerd like me and you aren't even sure you know what mouthfeel is, frozen custard epitomizes it (IMHO). So, if you still aren't sure you want to commit to a relationship with frozen custard, I encourage you to stop by the shop and we'll give you a sample. No, not a teeny, weenie spoon the size of your fingernail. We'll actually give you a small tasting cup. If you taste it and it's not your thing, I can totally respect and honor that. If that's the case, we have Hawaiian Shave Ice. Cue the ukulele music.
Hours
| | |
| --- | --- |
| Monday | 11:00 – 5:00 |
| Tuesday | CLOSED |
| Wednesday | CLOSED |
| Thursday | 11:00 – 5:00 |
| Friday | 11:00 – 7:00 |
| Saturday | 11:00 – 7:00 |
| Sunday | 1:00 – 5:00 |
We believe the saying that "Money can't buy happiness, but it can buy ice cream and that's kind of the same thing". Lake Martin is about family and friends, happiness, having fun, and making memories. We at Lake Martin Creamery want to be part of the fun by offering high-quality frozen custard (soft serve) with all the toppings/add-ins, malts, milkshakes, frozen custard "Sammies", Pints and Quarts-To-Go and Frozen Custard Ice Cream Cakes, Hawaiian Shave Ice, Hot Dogs, Chili Dogs, caramel apples, candy, snacks, hostess gifts, and more.