Frozen Custard Ice Cream Cakes
Whether it's a birthday, anniversary, or just because, we can make an ice cream cake for just you or you and your crew.
Typically, we prefer 48 hours notice so that we have enough time to create each layer of your cake. However, don't let that stop you from contacting us to see if we can make an exception for a tight deadline. Occasionally, we have cakes pre-made and available in our Grab and Go freezer.
Call us today (256-373-3246) to order your ice cream cake (prices vary). If we don't answer or if we are closed, please leave a message, contact us via Facebook or Instagram, or email us at [email protected]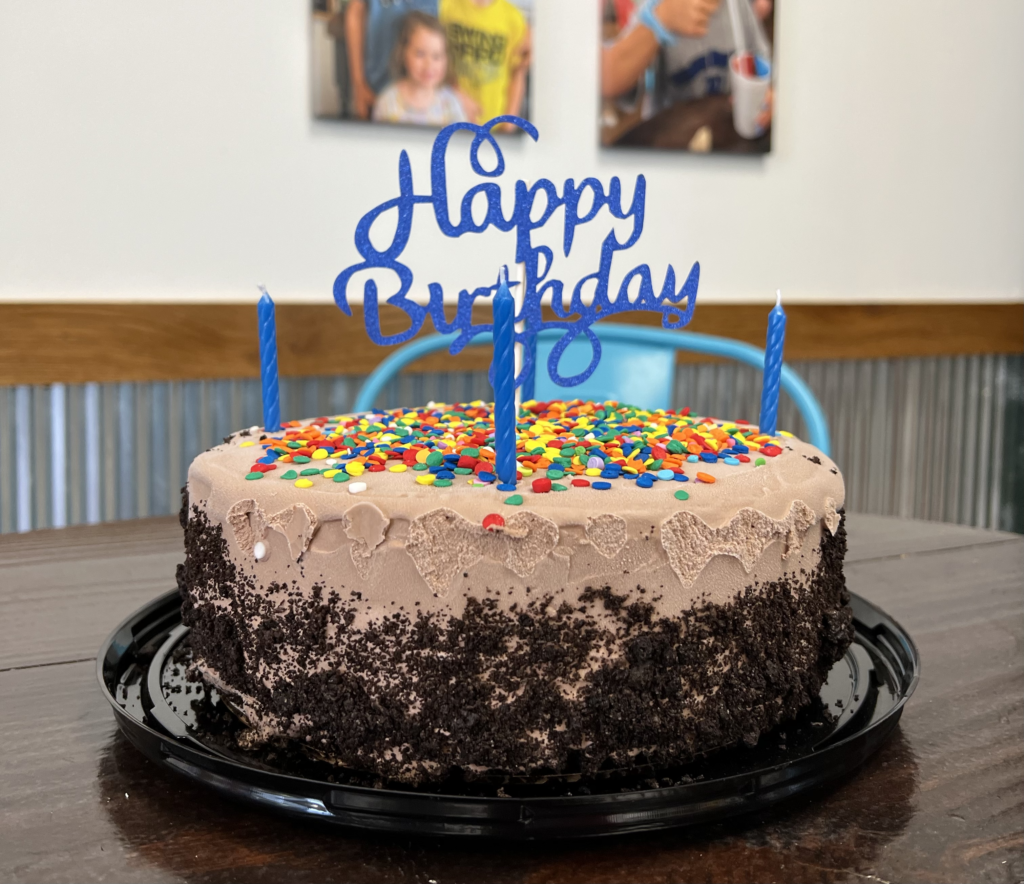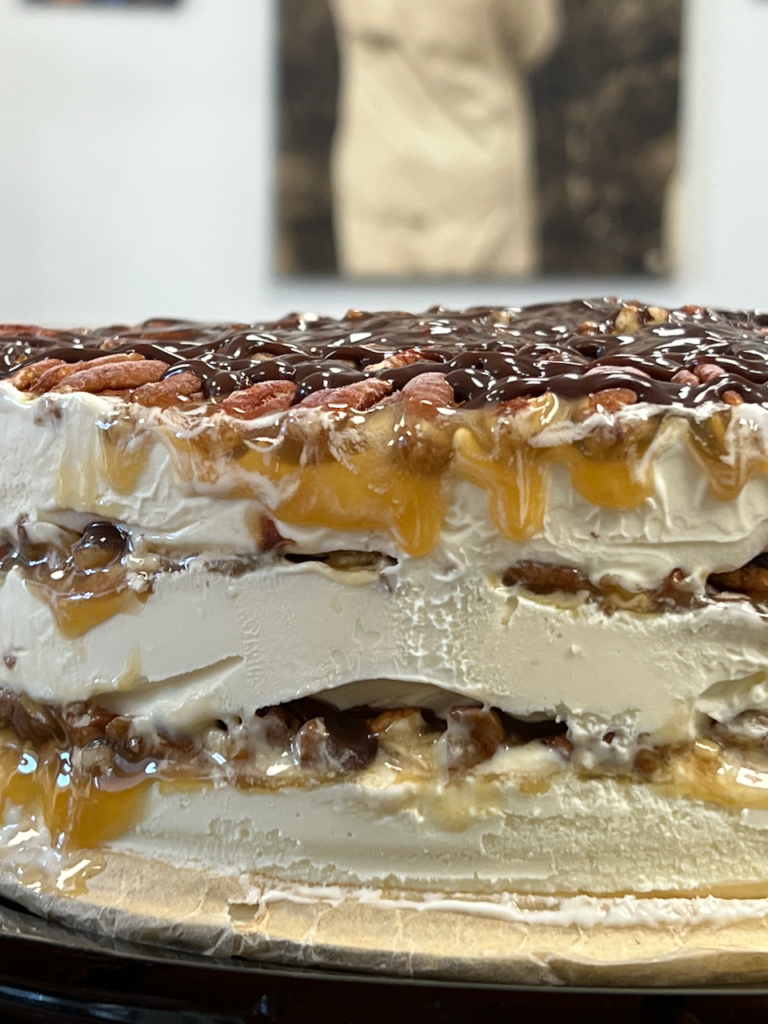 Turtle Ice Cream Cake – We've taken our most popular sundae and converted it into a cake made of alternating layers of Vanilla Frozen Custard, Ghirardelli Sea Salt Caramel, Ghirardelli Fudge, Pecans. It's a feast for the eyes and the taste buds. It's sure to be a hit at your next gathering.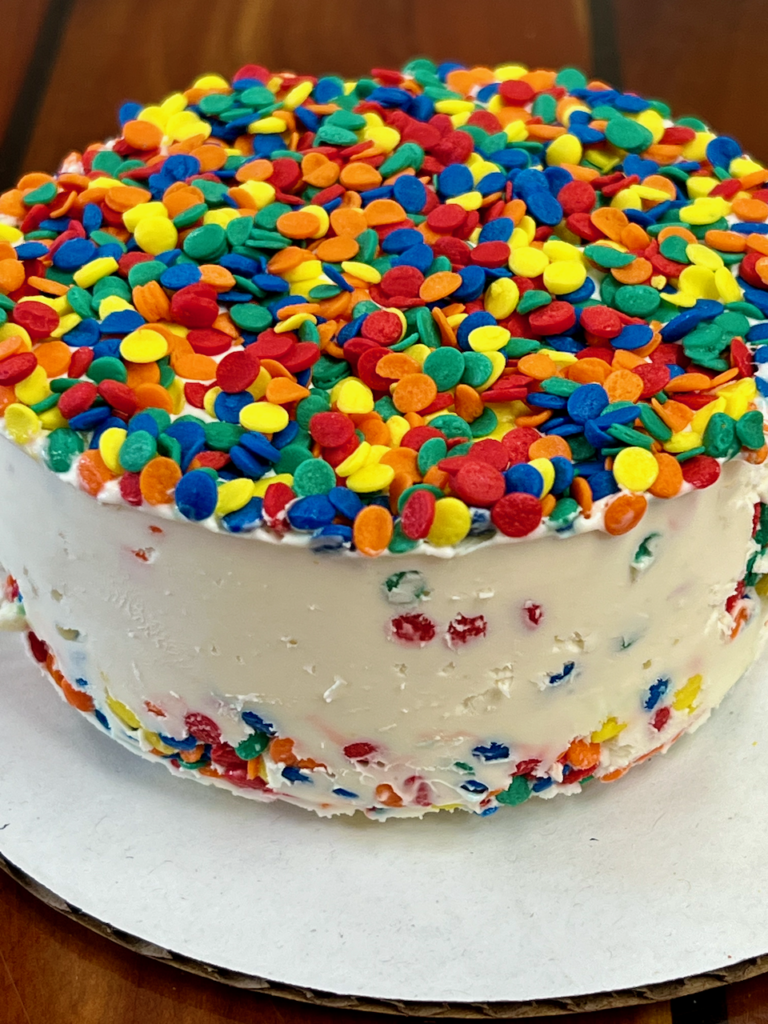 Confetti/Celebration Cake – Your choice of Vanilla, Chocolate, or Twist Frozen Custard with Sprinkles mixed in and sprinkles between each layer and on top. All that's missing from this party is you.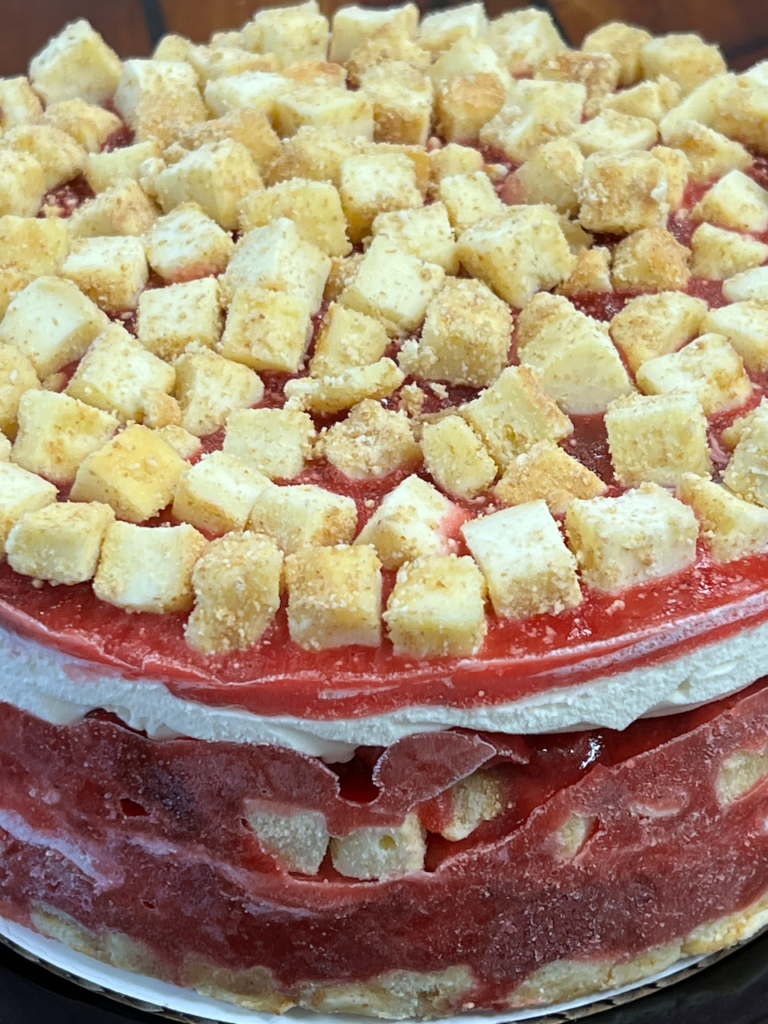 Strawberry Cheesecake Ice Cream Cake – This crowd-pleaser begins with a bottom layer of cheesecake topped with alternating layers of Vanilla Frozen Custard with Strawberries and Cheesecake.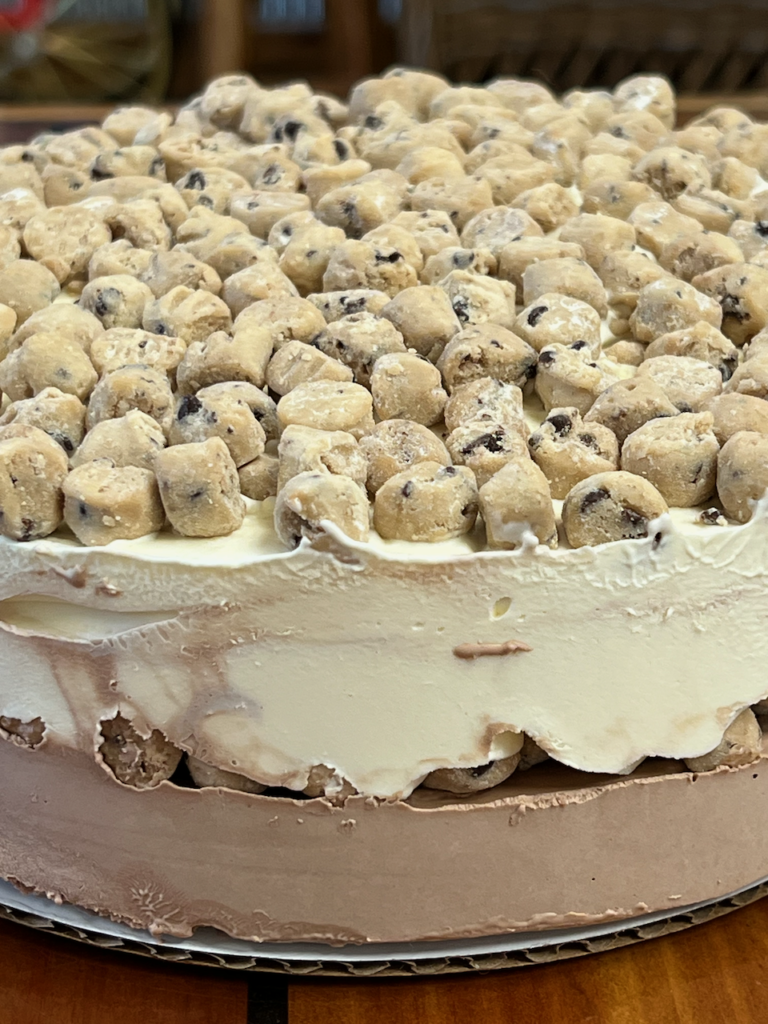 Build-Your-Own Ice Cream Cake – Your wish is our command. We can work with you to create your own custom Ice Cream Cake. This customer asked for a layer of Chocolate and a layer of Vanilla with cookie dough bites in between and on top.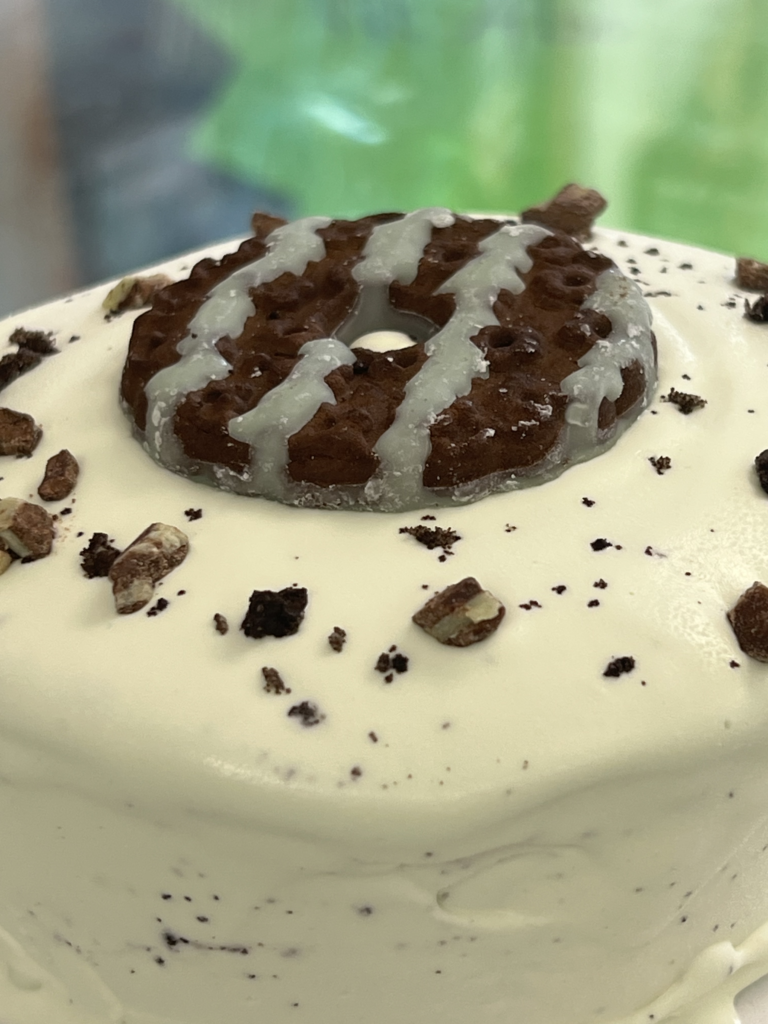 Grasshopper Ice Cream Cake – We've taken one of our most popular Specialty Blasts and converted it into an Ice Cream Cake. We blend our premium Vanilla Frozen Custard with Mint Syrup, Oreo Crumbs, Andes Mints and layer it with Oreo crumble and top it with a Chocolate Mint Cookie.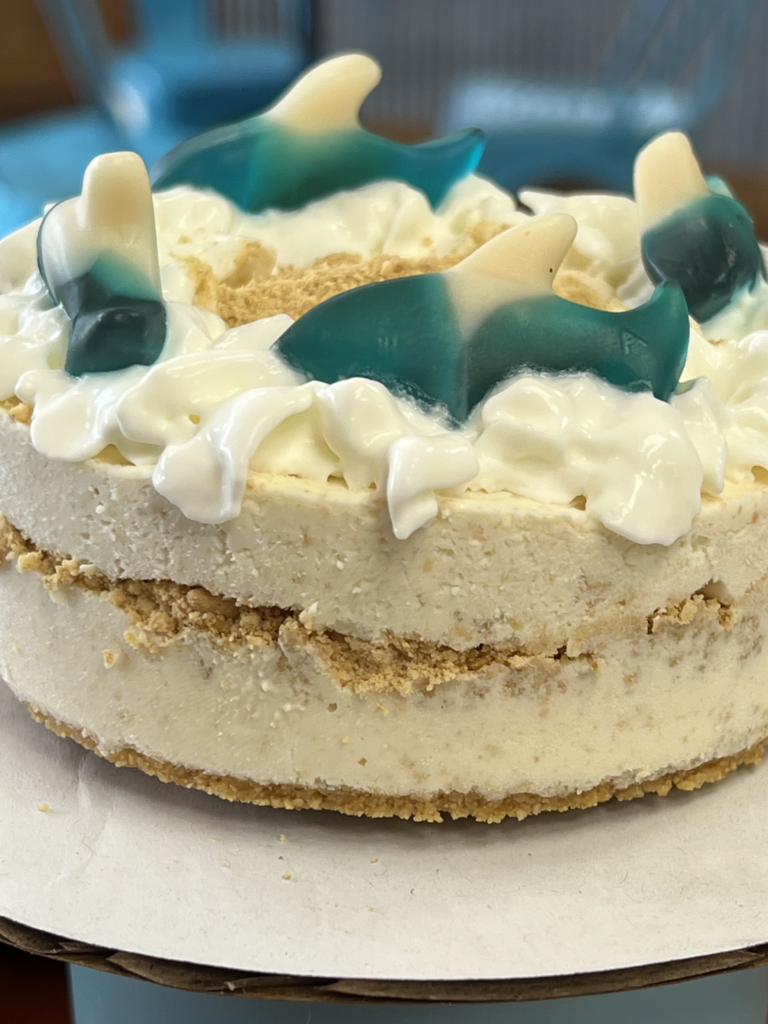 Key Lime Pie Ice Cream Cake – Cue the Jimmy Buffett music and enjoy another Ice Cream Cake made from one of our popular Specialty Blasts. We alternate layers of Key Lime Pie Frozen Custard with Graham Cracker Crumble and top with Whipped Cream and Gummy Sharks. It even comes with a Palm Tree Cocktail Umbrella.